Call Us Now 860-956-5015

All About Garage Door Repair Bloomfield
There can be many reasons for a broken garage door. Years of wear and tear on the door mechanisms, sudden break of your door opener or spring are some of the main reasons for a malfunctioning garage door. Whatever the reasons, a malfunctioning garage door can affect the security of your garage as well as your schedule. This is where you need to obtain the services of a professional "Garage Door Repair Bloomfield." We offer fast, reliable, and emergency repairs in Bloomfield and its suburbs. We handle broken springs, garage door openers, new garage door installations, and adjust garage door tracks, etc.
Our technicians are specially trained and experienced to handle a variety of garage door styles, brands, and configurations. Our technician will arrive at the scene, diagnose the problem, and walk you through the options for fixing the problem immediately. He will replace the broken parts and make the necessary adjustments to get your garage door on track within the shortest possible time frame. In fact, your door will be fully operational once again within a couple of hours. Finally, your satisfaction is guaranteed, and we will stand behind the work we do. We offer a comprehensive guarantee on all parts used and labor. This is why you need to choose "Garage Door Repair Bloomfield" for all your garage door repairs in the area. Our technicians are awaiting your call and are happy to discuss pricing options with you.
Here are some of the garage door parts that we repair or replace:
Garage Door Springs –
Garage door springs may break due to a variety of reasons. Extreme cold or heat can stress out the garage door spring to the point of breakage. As the garage door becomes older, the spring can wear off and break as a result. Whatever the reason, a broken garage door spring will render the garage door inoperable. In fact, you will not be able to open or close the door with a broken spring. You need to think about the safety of your family and not let anyone approach the garage area until a professional can assess the situation and repair it. This is where you need to call "Garage Door Repair Bloomfield" to diagnose the problem and fix it immediately.
Garage Door Openers –
There are many reasons that you may find yourself in need of garage door opener repairs in Bloomfield. In fact, you may notice the garage door squeaking, creaking, or stopping halfway while in operation. These are the signs that your garage door needs repairs. Replacing the opener is one of the most cost-effective solutions to repairing your garage door. The original opener might be too old to function reliably. We offer expert advice to find the perfect replacement for your garage door opener. Our technicians are highly skilled and experienced in repairing or replacing garage door openers.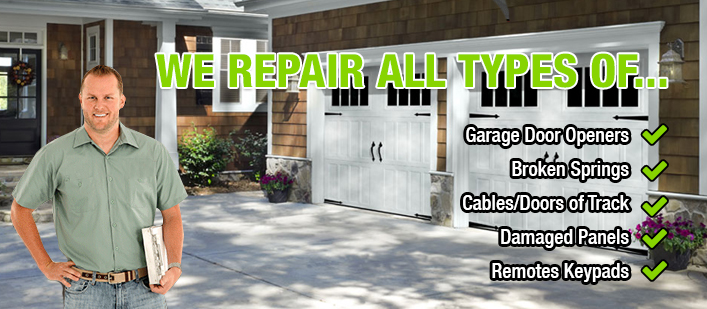 New Garage Door Installations –
New garage door installations should be done only by a professional garage door repair service in Bloomfield. If your garage door is damaged beyond repair, a new garage door installation is the best solution to your problem. Let "Garage Door Repairs" in Bloomfield handle the installation project with our highly skilled and experienced technicians. All our technicians are professional, background checked, and committed to providing complete customer satisfaction. We offer some of the best warranties in the industry today. When you call us for your new garage door installation project, you get the best products, best technicians, and the best service in town. This is why you need to call "Garage Door Repair" in Bloomfield right no for all your garage door installation projects.
Contact Us At Your Early Convenience For
Apex Garage Door Repair
701 Cottage Grove Rd #234, Bloomfield, CT 06002
860-956-5015
The Brand We Work With
genie
lift Master
amarr.com
chiohd.com
raynor.com
clopaydoor.com
haasdoor.com
doorlinkmfg.com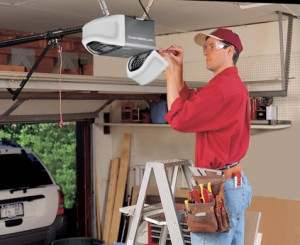 Garage Door Offtrack Troubleshooting –
Garage doors may fall off their tracks for a variety of reasons. Most of the time, someone can accidently run into the garage door and dislodge it. Old garage doors may possess worn out cables and other mechanisms that place the garage door off its track. For whatever reason if your garage door has jumped its track, you should not try to move the door or reset it on your own. This can be quite dangerous because the weight of the garage door makes it unstable. Moving the door can fully detach it from the cable and cause injuries to you and your family. This is where you need the services of a professional garage door repair company in Bloomfield. Call us for all your off track garage door problems, and we will fix the issue within the shortest possible time frame.
In conclusion, garage door installation and repairs should be handled only by a professional garage door repair service in Bloomfield. Reputation and experience are important things to consider when choosing a garage door company. Call "Garage Door Repair in Bloomfield" for all your garage door problems.